Main content starts here, tab to start navigating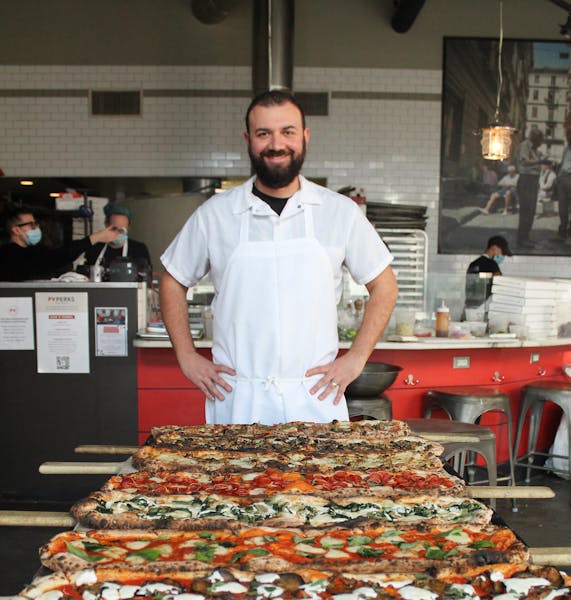 John Sidoti
Culinary Director
How Did You End up At Pizzeria Vetri?
I grew up in Glassboro, NJ and started cooking at the age of 16. I became a short order cook at a local Jersey diner and continued to work there as I put myself through college. After graduating with a degree in Finance, I decided I would rather continue my culinary education and landed at job at Osteria where I began to work with Chef Vetri and Chef Michuad. The knowledge that they shared with me was priceless, and they inspired me to push myself beyond what I thought I was capable of. At Osteria, I also found the love of my life (also a chef) and the mother of my daughters, Christina. After working at Osteria as a Sous Chef, I was promoted to Chef de Cuisine, and a year later I became the Head Chef of Pizzeria Vetri locations. We have developed a great team and continue to grow every day.
What Inspires You?
My employees. Every day, I am able to teach and develop new cooks, and it's inspiring to watch them grow.
If You Weren't a Chef, What Would You Be?
I'd probably get the band back together…
What's the Best Part of Your Day?
Coming home to my family. There's nothing like being a dad - it's the best.